How do you expand a brand into new territories and maintain its cultural resonance?
That's a challenge for all brands. But it poses a specific one for Jordan Brand, whose identity is rooted in authenticity, basketball, and Black culture, and a megastar athlete who hasn't played professionally in 15 years.
But the brand transcends basketball, race, and geographic location, and its recent sales numbers back that up. According to Nike, Jordan Brand posted its fifth record-breaking year in a row with sales of over 5 billion in FY2022. It's currently the crown jewel of the Nike portfolio and about to get another narrative boost with "Air," the film starring Matt Damon, Ben Affleck, Chris Tucker, and Viola Davis that tells the story of Nike's relationship with Michael Jordan. Neither Jordan Brand nor Nike is officially connected with the film.
Jordan Brand's president, Craig Williams, says the company is in international expansion mode, hence its new World of Flight retail concept, which opened in Milan late last year and launched in Tokyo last month.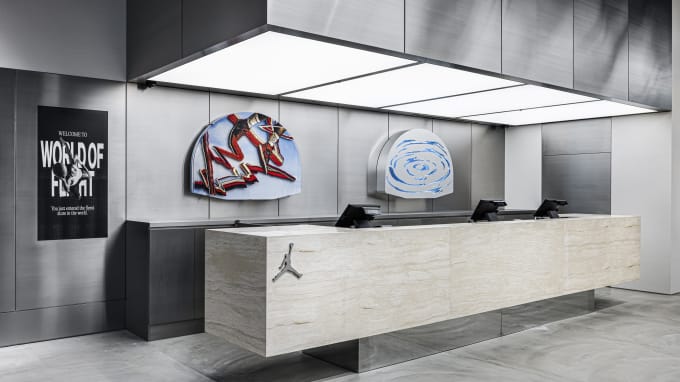 "The thing about basketball culture that we really admire is that it's not just a North American culture," says Williams. "It is international in terms of its appeal and its focus. And so our international markets have been one of the biggest growth drivers for us in the past few years. The last couple years, we've grown over 60 percent."
Williams says apparel and women's have also been areas of growth for the brand, and he and his team have been tasked with leaning into these categories, welcoming new consumers into the fold, and staying true to the brand's core values.
The World of Flight store in Tokyo is a physical manifestation of that. Located right around the corner from Nike's Harajuku flagship, the World of Flight store is in Shibuya, a trendy shopping district that's also home to Yoyogi Park, where streetball tournaments take place. Martin Lotti, the VP / chief design officer at Jordan Brand, says the store design is meant to evoke the feeling of flying. Instead of windows that feature mannequins and merchandise, Lotti opted for a dominant but serene white store facade made of travertine that's inspired by the Air Jordan 11. It juts out of a larger building and sits above a smaller steel square that serves as the entrance to the shop, or the portal, which is a long entryway that features a mirrored wall and a digital screen that plays videos produced by Japanese creative agency Cekai. This area is also meant to mimic how players enter the court in an NBA arena.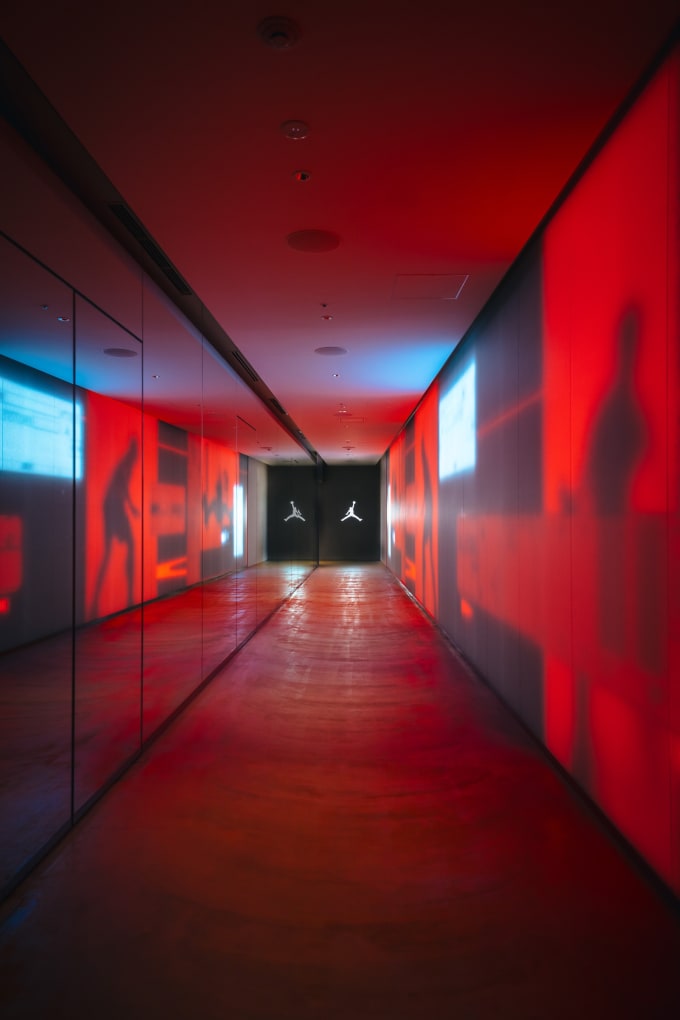 "We wanted there to be a clear transition from the outside to the inside. We wanted there to be a feeling before you walk in and then another feeling once you enter the store," says Lotti. "It's almost like a palette cleanser."
Once guests enter the store, they are greeted with a bright retail space that's meant to feel aspirational. "Don't be surprised if just by being immersed in these four walls and seeing some of the product, you actually feel like a few inches taller," said Williams during his opening remarks. He was standing in front of an image of a mid-air Michael Jordan, basketball in hand, with copy that reads, "Welcome to the flyest store in the world."
The main area of the store includes apparel from the men's, women's, and kids lines, while a separate space—which Lotti likened to a bank vault—features Jordan sneakers, a customization area, a pickup spot for sneakers purchased through the SNKRS app, and a space for customers to create content.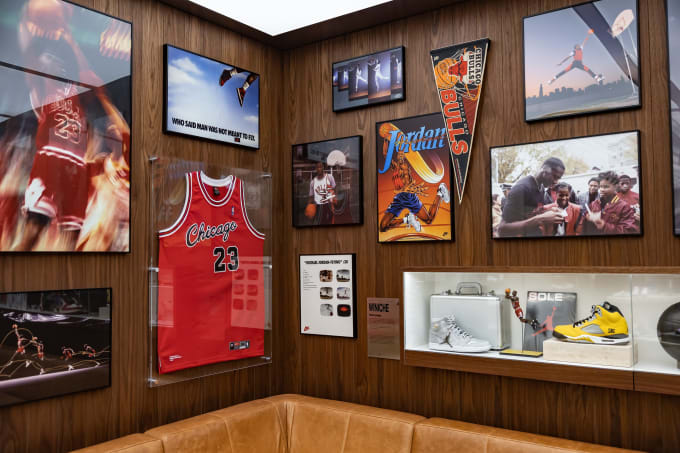 But the heart of the store is a wood-paneled Flight Lounge area—it feels like an elevated basement from the '90s—that serves as an homage to Michael Jordan and the brand he helped build. The wall is lined with photos and memorabilia from over the years, including a touching picture of a young Michael Jordan with his mother and father at the Nike offices during the '80s. Jordan Brand tapped Katsu, a Japanese collector who donated some of his own objects to the space. They also showcased artwork from Darien Birks, who illustrated Rui Hachimura, a Jordan Family Member and Japanese NBA athlete, and commissioned local artists Yuka Numata and Waku to make custom backboards that sit behind the cash register. Steve Gaudin's photos of basketball courts are featured on Workshop walls and T-shirts that are exclusive to the store.
The Japanese consumer is well aware of Jordan Brand—on opening day, a line of people wearing Jordans snaked down many blocks—but this is the first Jordan retail store in the city. Tetsuji Kobayashi, the VP/GM of Nike Japan, says there's potential to deepen the brand's relationship with the Japanese customer.
"Today our business is super high heat on the AJ1. That style is very popular within our population," he says. "But Jordan has a more mature product offering than just one or two shoes. How can we elevate other franchise models? That's why this store is important."
Jordan Brand doesn't operate any World of Flight stores in the U.S. as of now, but there is a gaping hole for Jordan Brand–dedicated retail. In 2014, in partnership with Footaction, Jordan Brand introduced Flight 23 retail stores that were dedicated to men's Jordan Brand products. In 2021, Foot Locker, which owns Footaction, announced that it was closing its Footaction stores and converting top performing ones into different retail brands (Foot Locker, Kids Foot Locker, or Champs Sports). Unlike the Footaction shops, the World of Flight Tokyo store is brand owned (the Milan location is owned and operated by the Percassi Group), and its inclusive of men's, women's, and kids' product. Williams says they are testing the World of Flight concepts before opening more, and the Tokyo market is an ideal place to do that. Kobayashi says the Japanese consumer, particularly in Shibuya, picks up trends and discards them at a much faster pace than the U.S. consumer.
Jordan Brand invited those customers to a concert, located in a sumo wrestling venue, where Japanese rapper Awich performed and Travis Scott came out to greet the crowd. The models wore pieces from a Jordan Brand moto-inspired women's apparel line that Scott designed, which will be releasing in the future. (Jordan Brand wasn't able to verify dates.)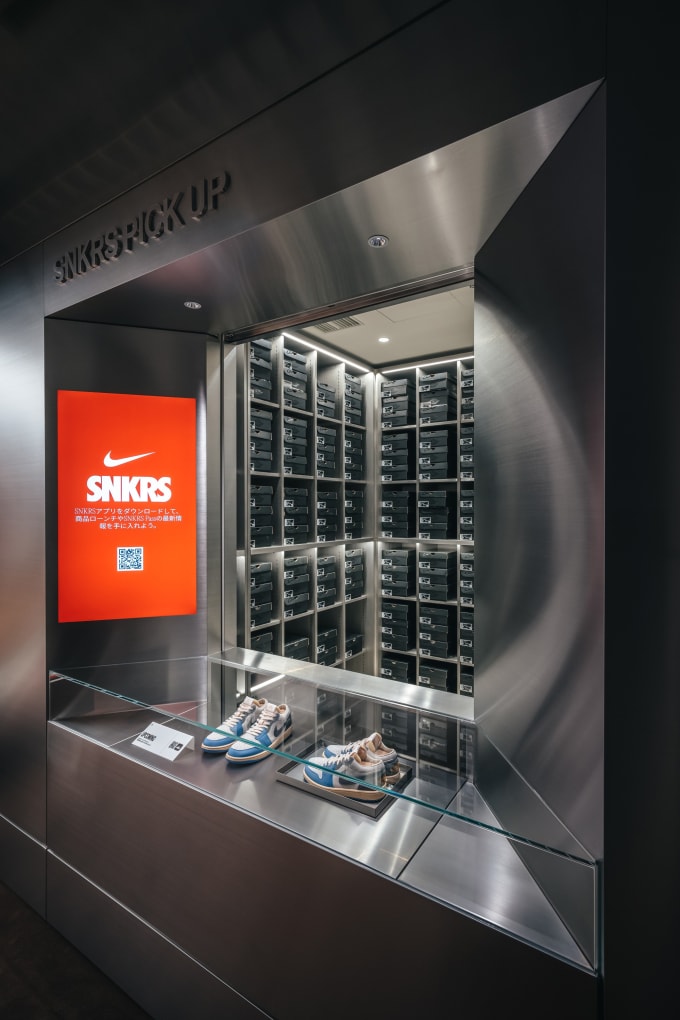 According to Williams, Jordan Brand's approach to collaborations isn't always predicated on new partners but finding new ways to work with existing partners, hence the Travis Scott women's apparel line.
"Doing things to surprise and to delight the consumer in the context of basketball culture is gonna be consistent no matter what. And so what we challenge ourselves with is how do we interpret basketball culture in new and different ways moving forward. And that doesn't automatically mean new and different partners," says Williams. "It's a combination of new partners and existing expressions of basketball culture to share with the consumer on a year-in, year-out basis. So there isn't an automatic formula of what percentage has to be new. We focus on what's right. Not necessarily what's new."
The brand has come a long way since 2015 when Mark Parker, Nike's former CEO, said, "The time has come for the Jordan Brand to spread its wings and grow beyond the sport of basketball." By 2019, on his last quarterly call as CEO, Parker announced that Jordan Brand recorded its first billion-dollar quarter.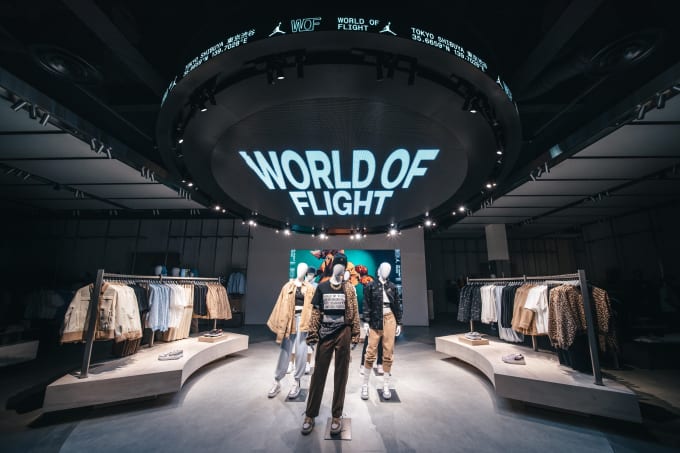 Their approach to growing the brand while remaining authentic to what it represents seems to be working. When asked why he thinks Jordan Brand is doing well right now, Williams gives all credit to the consumers.
"The consumer is the ultimate judge," he says. "Sometimes we make strategies more complex than they have to be, but simply doing what consumers want us to do on a continuous basis by way of insights is a powerful equation. And what they want from us is to continue to be Jordan. Continue to celebrate what's most important about the game of basketball and basketball culture. And that's what you see us doing on a consistent basis."
source: Complex.com