HAPPY #POKEMONDAY! CHECK OUT THE MOST HIP-HOP MOMENTS IN POKÉMON HISTORY
Happy Pokémon Day, everybody!
Every year on February 27, fans of the popular anime series worldwide commemorate the anniversary of those very first releases for Game Boy: the 1996 Japan-only drops Pokémon Redand Pokémon Green. While the latter edition turned into Pokémon Blue when the United States received both games two years later, the series nonetheless became a cultural phenomenon. By the time everyone's favorite Pokémon Yellow: Pikachu Edition dropped — 1998 for Japan; 1999 and 2000 for the US and Europe, respectively — the franchise had developed into everything you could possibly imagine — a television series dubbed over in every language imaginable, plush toys, action figures, cosplay conventions, animated films and a wildly-popular collectible card game all became mainstays in America. Even today, people everywhere are still on their "Gotta catch 'em all" wave with the Pokémon GO mobile AR game that launched in 2016. Basically, Pokémon is one of those phenomenons that will never truly die down, and we don't think anyone is complaining.
Here at The Source, of course we had to make the Hip-Hop connection throughout it all. Surprisingly enough, it wasn't that hard at all! From Pikachu's hip-hop Christmas song to the OG "Pokérap" that we all heard at the end of every episode, the creators of Pokémon might've been the biggest rap heads of all time.
Keep scrolling to revisit some of the best moments when rap popped up in the world of Pokémon:
View this post on Instagram
The rapping brother duo Nico & Chester
The 'yo-yo'-ing siblings that arrived in the season 17 episode "Breaking Titles at the Chateau!" were even dressed for the part, complete with clout goggles, overalls, snapbacks and baggy hoodies. Too fresh! See the full episode below:

Kwesi Slay – Seven (Remix) Feat. Kwesi Arthur, Medikal, Kofi Mole & DJ MicSmith
Fear Of Competition Is The Reason Why Ghanaian Movies Are Collapsing
Vicky Zugah has disclosed that fear of competition among her colleagues in the movie industry is the reason for the stagnant of Ghana movie industry.
"Some fear competition, it's like they want to be in there forever and don't want to play second fiddle to anyone. And for me this isn't healthy for the industry especially at a time when we need each other to revive the industry."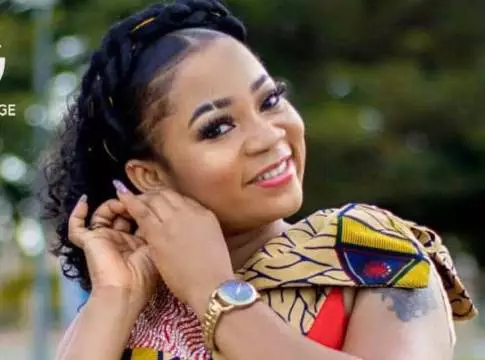 She added "It's simply lack of confidence. Look! when you know your worth and you are good, you don't pay attention to the next person. There is space for everyone so it is interesting when I see or encounter these things because you can't do this job alone. Again, we can't be in this industry forever so what is the point."
She also made it known that she has experienced it personally "I have had situations where movie directors and producers are paid to take me out of a movie but I am not bothered. I believe in karma and posterity will judge all these people."
Please don't forget to follow, like, Comment, and share. For more stories and informative news, join our WhatsApp Group and get timely and breaking news update.
Don't get too excited about 'The Simpsons' predicting 'Game of Thrones' Episode 5
Warning: Contains spoilers for Game of Thrones Season 8, episode five.
The Simpsons has, undeniably, predicted a whole bunch of real-world events. When it comes to politics in particular, America's favourite animated family seems to have a habit of hitting the nail on the head.
But not all predictions are as impressive as they first seem.
Back in 2016, a tweet claiming that The Simpsons predicted Trump's presidency went viral — but the date on one of the images was later shown to be wrong, while another had been taken totally out of context.
On Wednesday, The Simpsons went viral yet again. Another prediction. This time the subject matter was Game of Thrones episode five, and the clip showed a cartoon dragon wreaking havoc on a city.
The simpsons wtf !!!!💀🔥
#GameofThrones pic.twitter.com/U1hK8UvmG5

— خالد (@ilkh_) May 13, 2019
That clip shows Daenerys attacking the Lannister forces in Westeros. It's from Season 7, episode four, which aired in early August 2017. "The Serfons" was likely well into production by then, sure — but that clip isn't the only example of a large dragon burning things in Game of Thrones. Just ask the people of Meereen.
The Simpsons is undeniably brilliant at holding a mirror up to both real life and popular culture — and in some cases, that's led to them including things in their show that have actually ended up happening.
But this one feels like a bit of a stretch.
source: mashable.com